Benefits
K7 Academy is a unit of K7 Computing, a Leader in Cybersecurity for More Than 30 Years

Hands-on Learning
Programmes with more than 75% hands-on and activity-based learning

Job-aligned Certifications
Curriculum and activities are aligned to cybersecurity job roles, making successful candidates job ready.

Flexible Learning Platform
Online and offline learning modes with multiple schedules

Solve Real-world Problems
Work with scenarios and challenges faced in real-world environments in devices, servers, platforms, and applications

Threat Lab
Analyse malware in a real-world threat lab environment

Industry Interaction
Interact and learn from industry professionals. Share your queries to receive role-relevant clarifications
Portfolio
Malware Lab & Malware Analysis for Colleges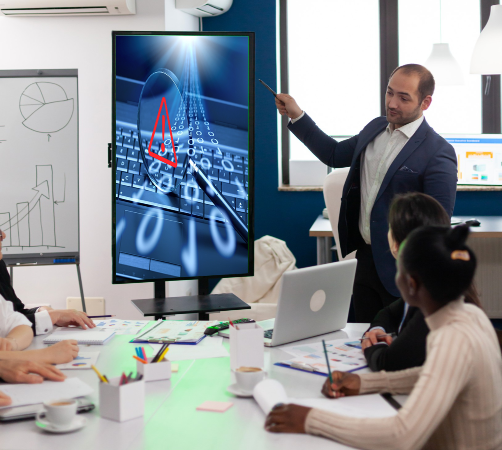 K7 Academy, a unit of K7 Computing, helps colleges develop students into job-ready cybersecurity professionals through the K7 Malware Analysis Training Programme that assists educational institutions in establishing a Malware Lab and conducting Malware Research.
The K7 Malware Analysis Training Programme has been conceptualised based on K7 Computing's 30+ years of expertise in cybersecurity gained by protecting 25+ million users across 27 countries. Students and faculty will be trained in combatting real-world cyberthreats by performing malware research in a controlled lab environment.
Cybersecurity Courses
About
K7 Academy is the brainchild of Kesavardhanan J and was founded to provide industry-relevant learning in cybersecurity and IT product development. The K7 Academy offers a curriculum designed by experts with decades of experience in software product development, cybersecurity solutions, and cyberthreat research. Our courses offer hands-on learning with industry-aligned competencies and tools and techniques that even help beginners. Students at K7 Academy also get to interact with current researchers, developers, and engineers working on state-of-the-art digital security technologies. This experiential learning equips them with the skills required to counter evolving cyberattacks and enhances their careers in the cybersecurity domain.
Our Mission
K7 Academy's mission is to create world-class IT professionals empowered with the knowledge, skills, tools, and, above all, mindset to excel in the dynamic and challenging digital technology space.
Our Vision
K7 Academy creates transformational learning experiences and develops competencies in programming and cybersecurity.
About K7 Computing
A global leader in cybersecurity solutions, K7 Computing has more than 30 years' experience in the industry and is a member of the prestigious Cyber Threat Alliance. K7 Labs is a world-renowned malware research centre that is the first discoverer of several malware and is the first winner of the RTTL Contributor Of The Year award from the Anti-Malware Testing Standards Organization.
K7's cybersecurity solutions protect 25+ million users across 27 countries and have won many international awards from AV-Comparatives (Austria), AV-TEST (Germany) and Virus Bulletin (United Kingdom). Our portfolio of solutions secures the home, SOHO, mid-sized business, and enterprise segments.
Our Team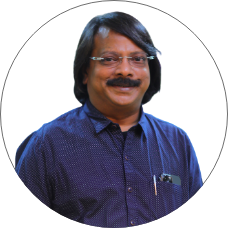 Kesavardhanan J, or Keseven as he is known to his colleagues, founded a cybersecurity company in 1991 anticipating the digital revolution and the need to protect the benefits it would bring.
He also anticipated the need for efficient antivirus and wrote code that would ensure minimal impact on device performance. His approach was justified when testing agencies eventually began evaluating antivirus products by their impact on performance, and K7's products regularly top their charts.
Keseven continued to expand on his vision, establishing the K7 Lab in 1998 to spearhead malware research and automating research and development processes to improve speed and reliability. He also pioneered the use of the FMCG model to distribute software in India.
Keseven also serves as the CEO of the Association of anti Virus Asia Researchers (AVAR) which fosters collaboration amongst international cybersecurity stakeholders to defeat emerging cyberthreats.
Contact Us
Corporate office:
K7 Academy
Unit of K7 Computing Private Limited
4th Floor, Tower-B, Tek Meadows, No. 51,
Rajiv Gandhi Salai (OMR), Sholinganallur,
Chennai – 600119, Tamil Nadu, India.
Telephone: +91-44-6611-7777 / Fax: +91-44-6611-7788
Email: info@k7academy.com
Mobile: +91 91500 86704