K7 Academy, a unit of K7 Computing, helps colleges develop students into job-ready cybersecurity professionals through the K7 Malware Analysis Training Programme that assists educational institutions in establishing a Malware Lab and conducting Malware Research.
The K7 Malware Analysis Training Programme has been conceptualised based on K7 Computing's 30+ years of expertise in cybersecurity gained by protecting 25+ million users across 27 countries. Students and faculty will be trained in combatting real-world cyberthreats by performing malware research in a controlled lab environment.
The programme syllabus and lab specifications have been defined by K7 Labs, one of the world's leading malware research centres, the first discoverer of several malware, and the first winner of the RTTL Contributor Of The Year award from the Anti-Malware Testing Standards Organization (AMTSO).
Highlights
Opportunities

Modules delivered by instructors authorised by K7 Academy
End-of-module assessments by authorised K7 Academy staff
Certificate of competence from K7 Academy

Students who successfully complete the programme will be sought-after by

Anti-malware companies
Enterprises with in-house security teams
Incident Response solution vendors
The government
Certified Training Programmes
Module
Certification

Windows Basics & Dynamic Analysis

Basic Static Analysis

Advanced Static Analysis – Reverse Engineering

Android Malware Analysis

Advanced Android Analysis

Malware Analyst Level 1

Malware Analyst Level 2

Malware Analyst Level 3

Android Malware Analyst Level 1

Android Malware Analyst Level 2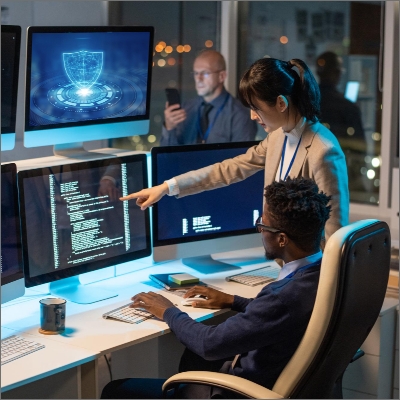 Lab Approval and Setup
K7 Academy provides guidance and technical specifications of required hardware, software, and infrastructure to assist the college in establishing the lab. K7 Academy will also
Inspect and approve the lab
Provide the tools of the trade, corresponding to the training modules
Provide malware samples
Constantly monitor the lab setup
Train the Trainer
K7 Academy will train college faculty as part of a Train-the-Trainer programme. Designated faculty will learn the syllabus content, execute the practical assignments, and pass the assessments similar to their prospective students but over a significantly shorter timeframe.
Guest Lectures
K7 Academy will deliver lectures to faculty and students on the latest developments in cybersecurity.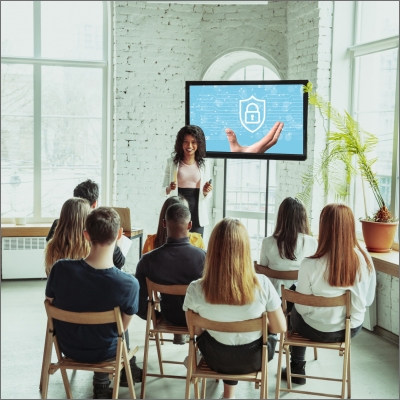 Student Contribution to K7 Products
Students who have earned K7 Academy's Malware Analyst Level 3 certification and have been further vetted by K7 Labs will qualify to contribute to K7's real-time threat analysis, helping to protect millions of computing users around the world.
Enquire
All fields are mandatory